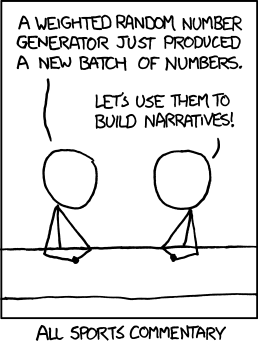 The Prologue

When hockey comes into your life, there are other things that come along with it. These complementary customs and rituals vary from place to place depending on regional culture, but everywhere has them, and they tend to involve beer.

In Taipei, the ritual was the 7-11. Taipei arena had no dressing rooms and no showers, so there was no question of anyone hauling their sweaty, stinky bodies and sweaty, stinky bags to any respectable pub for post-game socialization, but fortunately Taiwan has a much more progressive attitude towards public drinking than Canada does. So when it got 'round one AM and the weary employees shut off the lights over the ice, we would pick our way carefully downstairs in the dark and outside, across the street, to the Sevvie. We would loiter there like a cocktail party that had lost it's way, a great heard of people broken into chunks of three and four and five, loitering on the pavement in the fluorescent glow, drinking Kirin and snacking on dehydrated seafood products until the aqua light of dawn broke over the city and the commuters drove us home with disapproving glares.

The 7 was a place for many things. A great deal of League business was informally negotiated there, from draft rules to supplementary discipline. The night's games were rehashed, dissected, and debated in excruciating detail. Friendships were made, broken and patched up again. But mostly, people told stories. News, gossip, legends and lore, personal histories, elegies and lamentations, fables and fictions, daydreams, regrets. I heard stories of funerary pyres and cow's tongues, Ayers Rock and Ayn Rand. Stories about family and children, sickness and death, love and sex. And hockey. Oh Lordy, you would not believe the range of hockey stories. Minor hockey, junior hockey, beer league hockey, NCAA hockey, ECHL hockey, NHL of course. Hockey in Finland, Thailand, Mongolia, Australia. Hockey game stories, hockey team stories, hockey equipment stories. Some of the stories were intensely emotional and others dispassionately informative, some were funny and some were filthy and many were sad. Almost all had an element of parable in them. Most are not fit to be repeated in polite company. But they were overwhelmingly good stories, in that they were worth telling, worth hearing, and worth repeating.

If you asked me what I know for certain about this game, I would tell you I don't know much but of this I am sure: Hockey culture is an oral culture and, aside from clichés and profanity, its most natural medium is the story. Not the written story, mind you, not the novel or the anthology, but the story told by one person to another. I have met a lot of hockey people these past five years, and they have differed widely in age and education, ideology and temperament. But I never met a single one who told me no tales.

The Exposition

Hockey journalism began with stories. In the early days of the game every team needed a human relay to translate their deeds into words. Reporters, who were among the privileged few able to see every match, took hockey in through their eyes and put it out again with their mouths and fingers, and thus were essential in the distribution of the product to its intended audience. At that time, the single most important characteristic of a hockey journalist was that he be an evocative storyteller, and the old-time game reports are filled with rapturous hyperbole and shameless melodrama, their verbiage cheerfully verging on the Shakespearian.

To this day, hockey journalists retain a strong affection for stories, inherited from their forbears and sustained very naturally by the warm fuzzies that all hockey people feel towards the oral tradition. To sit around with a group of fellow obsessives and hear a new hockey story, or a particularly evocative retelling of a classic, is a great pleasure, and it seems to me that many journalists historically have envisioned themselves as elevated and educated versions of the sages of the barstool, the great silent masses of fans grinning into their coffee as they peruse the latest column.

But the world has changed somewhat in the past eighty years and those changes have distinct implications for sportswriters. As the game becomes more accessible to all, the role of the professional hockey reporter becomes less clear. There is still a storytelling component, yes, but there is also pressure to analyze and dissect, to research and investigate, to comment and criticize, to be both partisan and objective, funny and serious. The sports page exists in a sort of journalistic limbo which, for a time, was great for the profession, because a writer was free to switch gears from reportage to analysis to humor to soap-box oratory, whatever best suited his mood and moment. This freedom undoubtedly made the job more fun, but it also left the obligations of the profession a bit ill-defined, until "professional hockey writer" became very nearly a tautology: a professional hockey writer is a professional hockey writer because he is paid a living wage to write about hockey, not because he abides by any particular rules or has any particular qualifications.

In the past decade, the unprecedented access the contemporary fan has to the game has given rise to a new class of hockey writers who don't consider themselves the heirs of the storytelling newspapermen of old. Like much of the internet, the hockey blogosphere began in chaos but time and attrition are pushing it towards a tenuous consensus, and that consensus is extremely suspicious of narrative. Many bloggers- and here I am not speaking of blogspot rabble such as myself but the quasi-professional kind, who have corporate dollars behind their names- increasingly delineate a clear border between objective analysis on the one hand and subjective storytelling on the other. The former is the province of data and evidence, the latter of narrative and feeling. The former is hard truth; the latter, pretty lies.

This cadre bloggers take a certain contrarian glee in pointing out the places where journalistic narratives go awry, and obviously this puts certain journalists in a difficult position. The ostensible difference between a journalist and a blogger is ethical standards- journalists supposedly write and work according to a code that bloggers lack- but when sportswriters define themselves as storytellers while bloggers become data-crunchers, that distinction is turned upside-down. In this inverted world, we have a radio debate wherein the paper-published sportswriter- the 'journalist'- defends his right to put out columns based on gossip and suspicion, while the blogger argues that it is unethical to tell stories without a stronger evidentiary basis. We have serious journalists who write ostensibly analytical columns that, when challenged by bloggers, they claim were intended as nothing more than light humor. Hockey journalists are falling back on narrative and narrative logic as a defense for being wrong, and increasingly it seems like a large portion of the blogosphere has concluded that narrative is the primary cause of being wrong.

The Rising Action

It is not a universal truth, but it is a fairly safe assumption that anybody who uses the word 'narrative' takes a rather dim view of narrative. People who like narratives call them stories or tell them without calling them anything at all. The term 'narrative' is a technical term that distances the speaker from the object. It's like a big neon sign advertising its own immanent deconstruction.

Pretty much any time you encounter the term 'narrative' on a hockey blog, it is meant pejoratively. Narratives are often described as lazy, self-serving, and formulaic, cheap and easy alternatives to critical thinking and analysis. A narrative is a pre-packaged thought pattern into which fans and journalists drop selected bits of evidence in order to confirm their preexisting beliefs. The mission of real analysis is to challenge, upset, and even destroy narratives, so that people can finally think about hockey objectively.

This way of thinking about narrative is not limited to the hockey world, or even the sports world. It has been gaining popularity across the internet (and probably across real life too, although it is notoriously difficult to accurately sample real life) since 2007, when a dude by the name of Nassim Talib came out with a book about randomness called The Black Swan, which popularized the idea of the so-called 'narrative fallacy'. The narrative fallacy is not a 'hard' cognitive fallacy, in that it's not something that's been heavily researched or documented by professional psychologists or sociologists. You're not going to find any detailed studies of what exactly it is or how it works, the way you will with confirmation bias or outgroup homogeneity bias or the halo effect.

Nevertheless, it's one of those ideas that's intuitively persuasive. Somebody tells you that there's this fallacy in which your brain tends to make up story-like explanations for why things happen in the order they do, and you're like, shit, you know, my brain DOES do that. And other people's brains do it even more. Especially people I disagree with.

Taleb's narrative fallacy is a much like Hume's skepticism of causation. We see things happen, but we do not see why they happen, so we make up a why that seems satisfying. We see a puddle on the kitchen counter, we imagine the ice-cube. We see an autistic child, we imagine the toxic vaccine. We see the drop-off in scoring, we imagine the steroid use. Often, we give these imagined explanations weight because we find the story they imply to be satisfying: That dude is always leaving a mess. Big Pharma is poisoning our children. Superstar athletes are all dopers. Hence, narrative fallacy.

Google around the finance and probability blogs for a few hours; you'll find a lot of suppositions about how the narrative fallacy works (nobody really knows for sure, remember, there's very little research on it) and a lot of hand-wringing about how to overcome it. The most common conclusion seems to be the same one many of the hockey blogs flirt with, which is to suggest that we all avoid telling or believing stories as much as possible. Stories are fallacies. Stories are lies. Think only of the facts, infer no causes, attribute no explanations, and you will never be wrong.

The Climax

Culture is a repetitious thing. We are always restating the same ideas in accordance with different idioms. It was nigh on 33 years ago that Hayden White pointed out that historical narratives are fictions, and in fact coined the very useful term 'emplotment' to describe the process by which historical data is arranged into narrative forms. He was speaking to the discipline at a time when working historians thought of their job in much the way hockey journalists do now: as a process of finding or uncovering true stories, stories that exist in the rough like diamonds under the earth, needing only to be dug up and polished to a high shine.

White says there are no "true" stories. History is dead and gone and has left us only bits and scraps, a date here and a monument there, and these things neither represent nor participate in any narrative until someone comes along and curates them. The historian picks and chooses relevant facts, orders them, endows them with tone and purpose, and so makes up a story about the past. It is a fiction that makes use of facts, but it is still a fiction. History is not the finding of stories. It's the making up of stories.

But White, being one of those provocative academics who get off on making people feel as though their entire life's work might possibly have been in vain, goes further than anyone in the blogosphere (to my knowledge) ever has. It's not enough for him to say the entire work of history to date has been fiction. He's gotta go on and say that all history writing is necessarily fiction. Most bloggers hold out hope that there the pure truth beneath the cloud of narrative is real and accessible. White argues that there is no pure truth, period, because every human intervention creates a narrative, and the difference between narratives is not degree of truth but merely degree of overt fantasy.

Every presentation of data is narrative. Every chart, every list, every chronology. To convey information one must choose between this and that, because it is impossible to convey all information at once, and every choice creates a narrative. He isn't just saying that people make narratives because they're lazy, he's saying that without narratives people cannot understand anything. The truth beyond the narrative is inaccessible to us. All we have are competing stories.

Even the most narrative-critical blogs in the hockey world are full of implicit narratives. Even Moneyball, a work that explicitly advocated for the virtues of hard data as an antidote to the evils of pretty stories was, itself, a very pretty story indeed. It's a different variety of narratives and allusions- a David/Galileo/Clarence Darrow kinda thing- but nevertheless an emploted, constructed, fictive version of events.

Narrative is essential, in this formulation, because without some kind of implicit narrative there is no comprehension. A Fatimid mihrab or a PDO number makes no difference, neither is anything to you unless someone comes along with context and explanations and tells you a bit of a story about what it is and how it came to be and why you ought to care. When we do as the narrative-fallacy paranoiacs suggest and try to understand raw data with no explanatory or causative links whatsoever, all we do is drive our narratives further down into the unspoken and even subconscious realm. We are still playing out a story, otherwise we would have no idea what the information is or what to do with it, but it is exactly when we think we are most free from emplotment that we are, in fact, most susceptible to it. It is the people of the world who are most committed to a narrative of themselves as literalistic, materialistic, common-sense no-fancy-shit folk who are the most easily caught in inescapable narratives. If I write history as a story, you will read it as a story and bring to it the kind of skepticism one generally brings to stories. If I write the same history as list of dates and events, you are more likely to assume it is a 'simple truth' and take it as such, although it is just as easy to lie and distort with the latter as the former.

The Falling Action

There is a scene in World of Wonders where an old sideshow fortuneteller explains to a young man how her act works. Everyone thinks they are unique, she says, but the fact is that there are only so many things that happen to people in life. There are only so many types of relationship we can have to one another, only so many sorts of problems we encounter. Look at a person coming into the tent, observe their age and class and gender, and it is not so very difficult to discern what their trouble is and what they want to hear. There are many paths a human life can take, but nevertheless all of them have been trodden millions of times before. You already know their story, it's just a question of observing enough to see it.

Similarly, the range of things that can happen in hockey is not all that great. Hockey time has two facets, the linear and the cyclical, and of the two the cyclical is the more powerful. In fact, it is most appropriate that we refer to the game happening in 'seasons', because like the seasons hockey proceeds through a prescribed arc according to a necessary sequence, and then starts over at the same point from which it left off. Seen from the perspective of an individual player or team, hockey seasons might have very different textures and flavors, just as a winter when you're eight is a totally different thing from a winter at twenty-five, but viewed abstractly, as a process, every season of hockey is much like the others.

There are only so many things that can happen to a career. It can rise, it can fall, it can sustain. It can be broken by injury or mauled by misfortune. It can peak or flame out. It can end. There are only so many things that can happen to a team. It can win or lose in greater or lesser percentages, at varying rates. It can be tweaked or blown up. It can be sold, moved, or redesigned. One cannot know, in advance, exactly what will happen to whom, but no matter how it plays out it will be nothing entirely new. All of it has happened before. All of it will happen again.

It is the cyclical nature of hockey time that makes it so susceptible to particular forms of emplotment. A hockey journalist or fan who has been around a few decades will have seen dozens of marginally different versions of the same overarching pattern of events. Everything new is old again, every breaking trade an allusion to a yellowed clipping, every rising star just the latest incarnation of a previously fallen one. Hockey time throws out so many similar patterns that one hardly needs a historian or a storyteller to come along and make a narrative. It looks like a narrative immediately, no processing necessary.

It makes it extraordinarily easy for hockey thought to fall into tropes, stock characters and fixed set pieces. The Lazy Russian, the Soft European, the Genial Goon, the Stoic Leader- players are cast into parts so early, and in many cases take to them so readily, that it's impossible to tell where the human being ends and the role begins. Managers don't just make moves, they make storylines- Act I: New Rookie Sensation! Act II: Dressing Room Melodrama! Act III: Coach on the Chopping Block! The fans know the script so well that they can anticipate the big twists before they come, and spend more time speculating about the when than the what.

Hockey narratives, then, differ from historical narratives in that they are not composed after the fact. Journalists do not take finished, completed acts and make up stories about them, they make it up as they go along, and so indeed does everyone, player, manager, or spectator. The sport is emplotted at the exact same speed as it is played, and everyone is complicit in the performance. The building of narratives has become so fundamental to hockey that without them, people would not only struggle to describe the past but they would struggle to define the present and decide the future as well. The varied stories are only the set of possible explanations, they are the set of possible actions.

We make up stories about the things we are doing while we are doing them. We make up stories about the things we have not yet done, things that have not yet happened and might never happen. Our emplotment does not just reflect and structure the world, it participates in the creation of it.

The Resolution

We retain a sort of contempt for narrative that comes from our belief that narrative = fiction = not real. Anything that is 'made up' (fiction, from the Latin facere, "to make") is at best a distortion and at worst an outright lie. But if narrative is as universal, instinctive, and inescapable as it certainly seems to be, then narrative is more medium than message. It is not in itself either true or false, good or bad, real or unreal. It could be any of those things, or none, or a bit of both. It is a method, a strategy, a structure through which information can be conveyed. A narrative is no more inherently false than a chart, or a television broadcast, or a piece of paper.

More than that, it is an extraordinarily effective and highly adaptive medium. As the journalists like to point out, it is entertaining. As the bloggers like to point out, it is easy. As the armchair psychologists like to point out, it is efficient, and as White points out, it is satisfying. Whatever that thing is that we all are inside, call it brain or soul or human nature, it is bad at a lot of things (assessing risk, appreciating probability) but it kicks all sorts of ass at narrative. It is so good at narrative that it remember hundreds, maybe thousands of them in great detail, so good it can create them on the spot and adapt them in an instant and spin them out to incredible lengths without it even feeling like work.

It is very natural to be attracted to what I think of as 'panda-media'- modes and methods of communication which are rare, particular, and difficult to propagate. The philosophical treatise, the differential equation, and interpretive dance are all examples: things that take a lot of dedicated work to understand and even more dedicated work to use. They're satisfying exactly because their difficult, and one tends to associate difficulty with reward: the harder won the knowledge, the better it must be. Pigeon-media- tough, durable, effective means of mass communication, things like television and Wikipedia- people generally hold in less high esteem, under the assumption that nothing can be both popular and deep. And nothing, of course, is more popular than narrative.

But while that might be true that information gets more accurate as it becomes more complex, that is not necessarily true of the means of communicating said information Anything you can say in a philosophical treatise, I can put in a story. Anything idea that can be conveyed in interpretive dance could be worked into episode of CSI. There is no equation so obtuse that its overarching meaning could not be emploted. The only reason to insist that people understand the things they understand through panda-methods is to keep knowledge esoteric and privileged. If you want the whole world to understand something, put it in a good story.

We live in a web of stories. We are a web of stories. We play a dozen characters a day in a dozen different tales dramatic, tragic, and comedic, leading roles and walk-on cameos. We are constantly casting and recasting ourselves and others, and far from being dogmatically committed to a single narrative, we are happy to pick up and put down different ones all the time. I have never known a person who did not as a matter of course look at the world through the lenses of different narratives- hell, that's why we spend so much time creating and consuming various fictions, so that we might have different lenses through which to see the world.

It is an illusion of the twentieth century's brief flirtation with unidirectional mass media that makes us think of narratives as something handed down from on high, produced by the oligarchs and consumed by the masses. Narrative is rarely, if ever, a monologue, it is not something that people tell us and we unthinkingly accept, it is not something that we make up once and commit to forever.

Go back to the 7, or wherever it is that you most commonly talk with people about hockey, where you tell stories and hear stories and learn about the game. Have you ever, in your entire hockey-life, just sat there, listening quietly and nodding approval, and left thinking that the speaker told you God's own gospel truth? Hell no. When people get together to tell hockey stories, it is very nearly a social obligation incumbent upon the audience to heckle the speaker. We interrupt, we ask questions, we roll our eyes, we snark. We argue. We tell our own countervailing or supporting stories. In the oral culture of hockey, no story is ever just accepted. The transmission process is, in fact, highly critical and deeply dialogic. One never persuades everyone there to think exactly as you do, to do whatever the story implies. Rather, each speaker presents their experience/ideology in the terms that they find most convincing and each listener adds it to their own preexisting stockpile, where it will likely be reevaluated any number of times, every time a relevant topic comes up and the story is recalled. Our brains love stories, yes, but they are not powerless before them, and in fact are often extremely sophisticated at analyzing and deconstructing them, especially in the light of competing narratives.

Nothing you ever know is a pure and unmitigated truth, and everything you think you understand has some kind of narrative logic behind it, and there is no principle yet discovered that is sure proof against error. The world is full of lies, and no matter how rigorous your methodology you will hear many of them and tell quite a few yourself. But if you treat all of it as though it were just some shit you heard from some guy outside a 7-11 at 4 am… well, you might not be right, but you'll be less wrong and you'll hear some awesome stories in the process.

The Epilogue

At girl-hockey, there is not much time for stories. The law of the rink states that all groups must vacate the dressing rooms within 30 minutes of the end of their ice time, and most of the women have children at home and work in the morning and no time to just hang out after the game. They still tell stories of a kind, but they're more allusions to stories there is no time to tell, brief references to other ice times in other places and girlhood experiences of the game. It is understandable, of course, but deeply unsatisfying. My hockey experience in Toronto is the opposite of what it was in Taipei: I learn a lot on the ice but very little off of it.

End of the penultimate class, the instructor is filling us in on the plan for the last week. We will do no drills during the last class, only play, she explains, so we might want to make sure we get a bit of skating in earlier in the week or it will go hard on our unpracticed lungs. And, she says, since we are hockey players now, perhaps we should go out for a beer after, because that is often what hockey players do.

Finally.